If you're a home-owner with a yard, then you know that there is a seemingly endless job of landscaping to do.
When one couple realized that they were going to have to cut down a dead tree in their front yard, they decided to do something fun with it.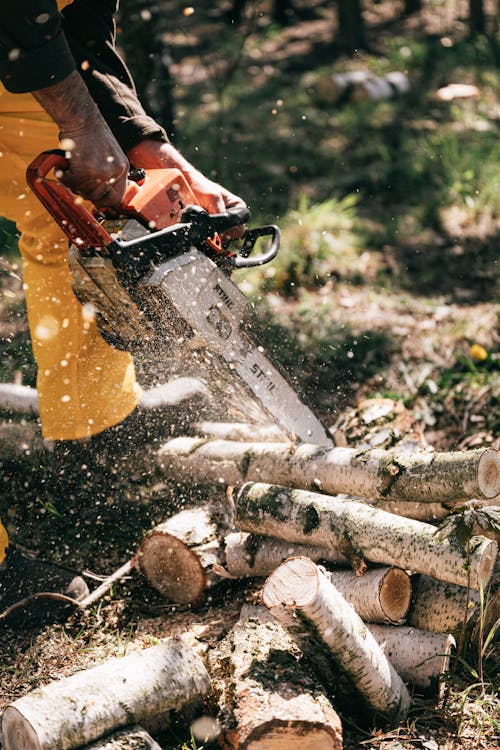 The wife's name is Mimi and she discovered a new creative outlet after she and her husband became empty-nesters.
She started her own YouTube channel where she uploads how-to videos about making special crafts, recipes, and seasonal decor.
By far, Mimi's most viewed video is of the gnome-home creation that she and her husband built out of a stump in their front yard.
In case you were wondering, gnomes are those little mythical creatures that you see in gardens and movies like Snow White and the Seven Dwarves.
They come from Nordic folklore and started showing up in front lawns and gardens in America after WWII.
Dutch author Will Huygen and illustrator Rien Poortliet wrote and illustrated "The Secret Book of Gnomes."
In a New York Times review of the book, we learn that:
"Gnomes talk to the animals and perform useful services for them in the medical line; the animals pay them back by doing odd jobs."

Pixabay

Source:

Pixabay
So when Mimi heard that her husband was going to cut down their dead tree, she told him to hold off on pulling out the stump.
I'm sure this was good news to her husband, as ripping stumps from the ground is no easy job.
Mimi decided that she wanted to make a little gnome home out of the stump.
Once her husband finished cutting down the tree, he cut the stump at a roof pitch on each side.
Then the couple started making a cedar shake roof.
They cut a couple of pieces of plywood and bought some cedar planks.
Her husband cut them into 4″x 4″ squares and began nailing them to the roof.
The final product ended up looking like a real roof!
From there, it was Mimi's job to decorate the outside of the house.
She bought some things from the store and made the little house look totally livable… for a gnome that is.
She added a lantern and some rocks that made a nice footpath up to the door.
Her husband built a few windows and the door and secured them to the outside of the stump.
Because the stump is out near the street and right by their driveway, Mimi says that they get plenty of compliments from the neighbors and passers-by.
The video has racked up nearly 4 million views and has received lots of praise online as well.
One commenter said:
"Absolutely brilliant idea. I've helped my dad pull several stumps in my life and this is such a great idea instead of all the grueling work involved in pulling them. I want to do this so bad now."
Another wrote:
"I love it, so cute! I also love your accent – you could read the phone book and I'd listen to you all day."
Check out the video below to watch this awesome creation from start to finish and be sure to share it with a friend!
Please SHARE this with your friends and family.
B.T. Swezey is a contributor at SBLY Media.